Greetings from the Blueberry farm. I have exciting news for you today. Opening day for our 2017 Blueberry season will be this Saturday, May 13th!
We will be open in May each Saturday from 6:30am to 8pm. Sundays will be a wait and see basis. And, we will not know if we will have enough ripe Blueberries to be open on Sunday, until Saturday afternoon. So, check the Saturday post before coming on Sunday.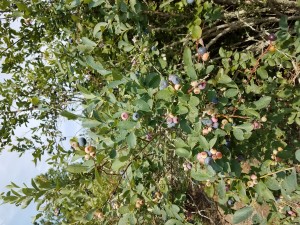 As you may have noticed, I am having trouble with getting these pics to be upright.
I will post my next update on Thursday afternoon.