It's Red, White, and Blueberry time!
I just got through checking the Blueberry field. And, there are still a lot of Blueberries! However, you're going to have to work a little to get them. You're going to have to lift up the branches to find them. And, when you do, you'll be amazed at how many are hidden by the leaves!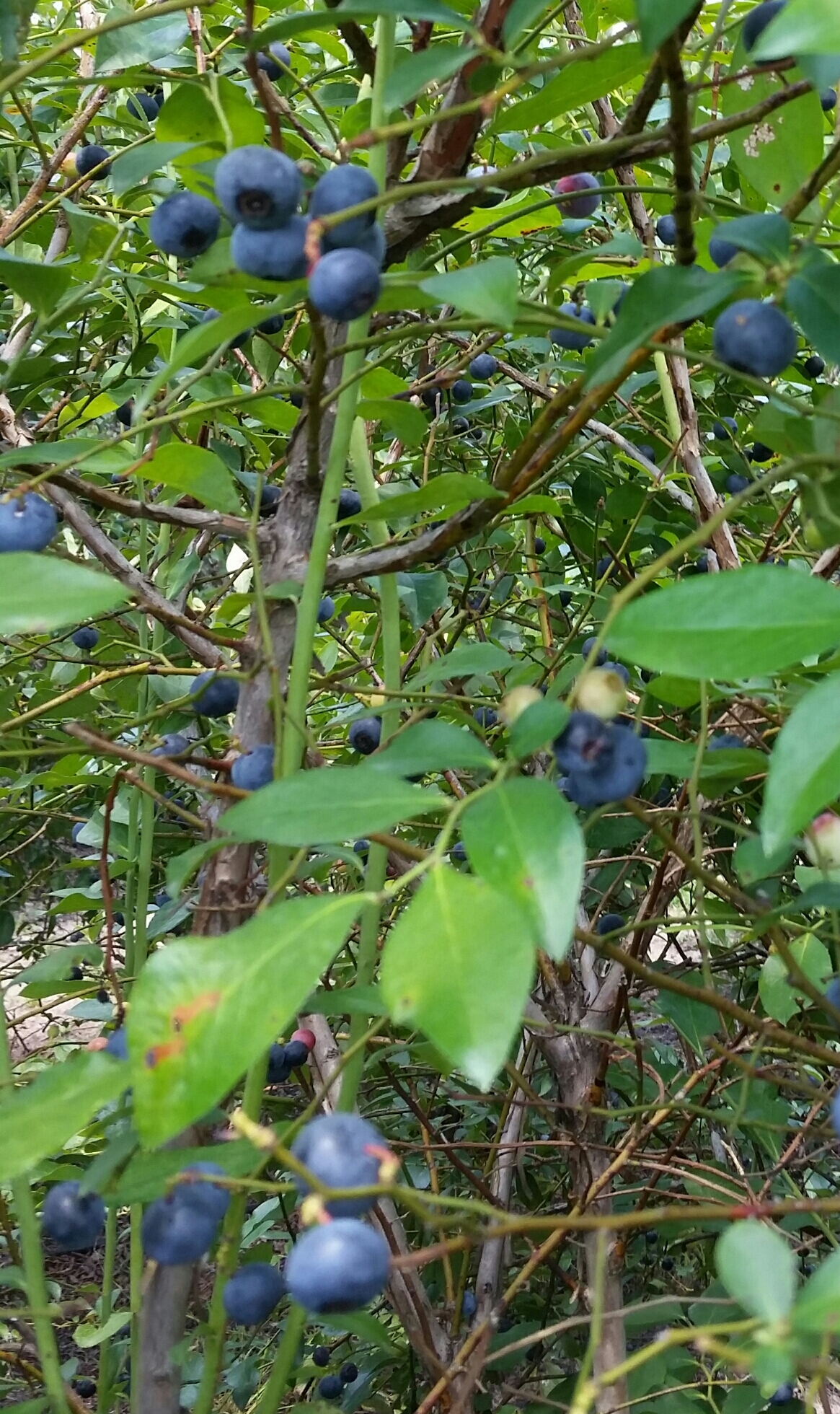 We still plan to be open this Friday, Saturday, and Sunday, from 6am – 8:30pm, and for Monday, the 4th of July, 6am-2pm.
I'll post my next update Friday afternoon.