Hello once again from the Blueberry farm!
I have very exciting news for you. Our Blueberry field is now at its peak! All our later ripening varieties (Tifblue, Brightwell, Powder Blue, and Garden Blue) are loaded with ripe, juicy Blueberries!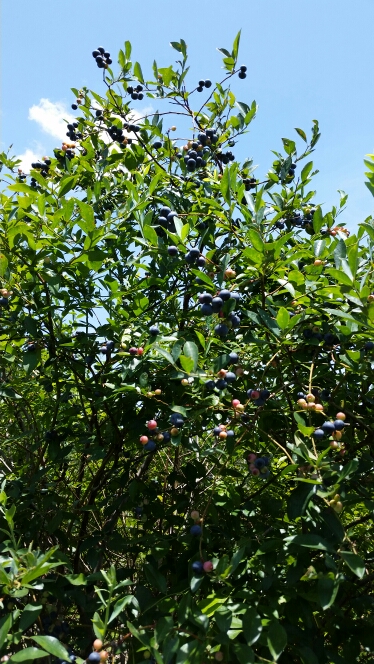 Those of you who want to check out what's left of the Premier variety, just tell us, and we'll direct you to where they are.
So, Blueberry picking will be excellent for Friday, Saturday, and Sunday!
I'll post my next update Friday afternoon.