Hello from the Blueberry farm!
Just got through checking the Blueberry field, and it looks real good for tomorrow! So Friday will be an excellent day for Blueberry picking!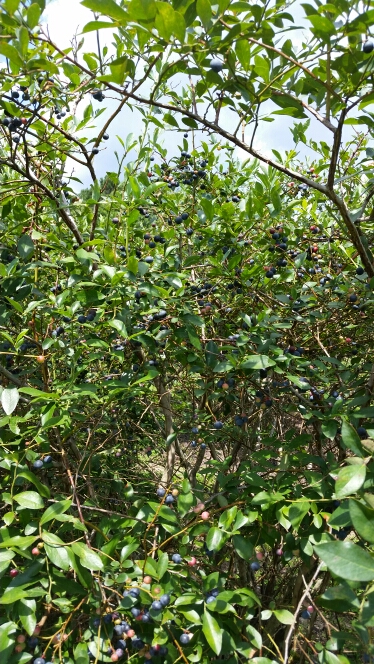 Besides looking above your shoulder and below your knee, while walking down the row, try lifting the branches. You'll be amazed at how many Blueberries are hidden behind the leaves.
For the July holiday weekend, we plan to be open Friday, July 1st through Sunday, July 3rd(6am-8:30pm), and a half day Monday, July 4th(6am-2pm).
I'll post my next update tomorrow afternoon.