Good afternoon from the Blueberry farm. I just finished checking the field and the Blueberries are looking rral good! Blueberry picking will be good Saturday morning.  But, I  am not sure if it will hold up for the afternoon. So, if you are planning to come Saturday afternoon or Sunday, check my Saturday afternoon update before leaving the house.
Hope to see you this Blueberry season!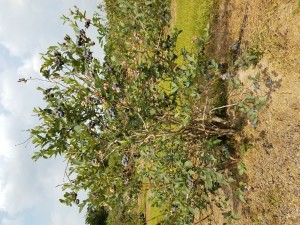 I will post my next update Saturday afternoon.