Hello, once again from the Blueberry farm! Well, the rain water is slowly receding, and the Blueberries are still hanging on! Such that, we still plan to open the Blueberry field Friday, June 10th.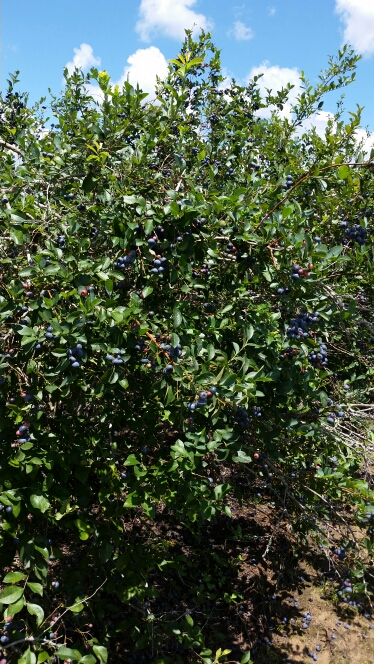 Despite loosing a lot of Blueberries  from the rain, there are still plenty more, with more on the way.
So even with a late start, it is going to be a tremendous Blueberry season! Hopefully, the season will last 6 to 8 weeks.
I'll post my next update this Thursday.