Hello again from the Blueberry farm.
Since my last post, we got an additional 4 inches of rain. Making a total of 14 inches in 12 hours!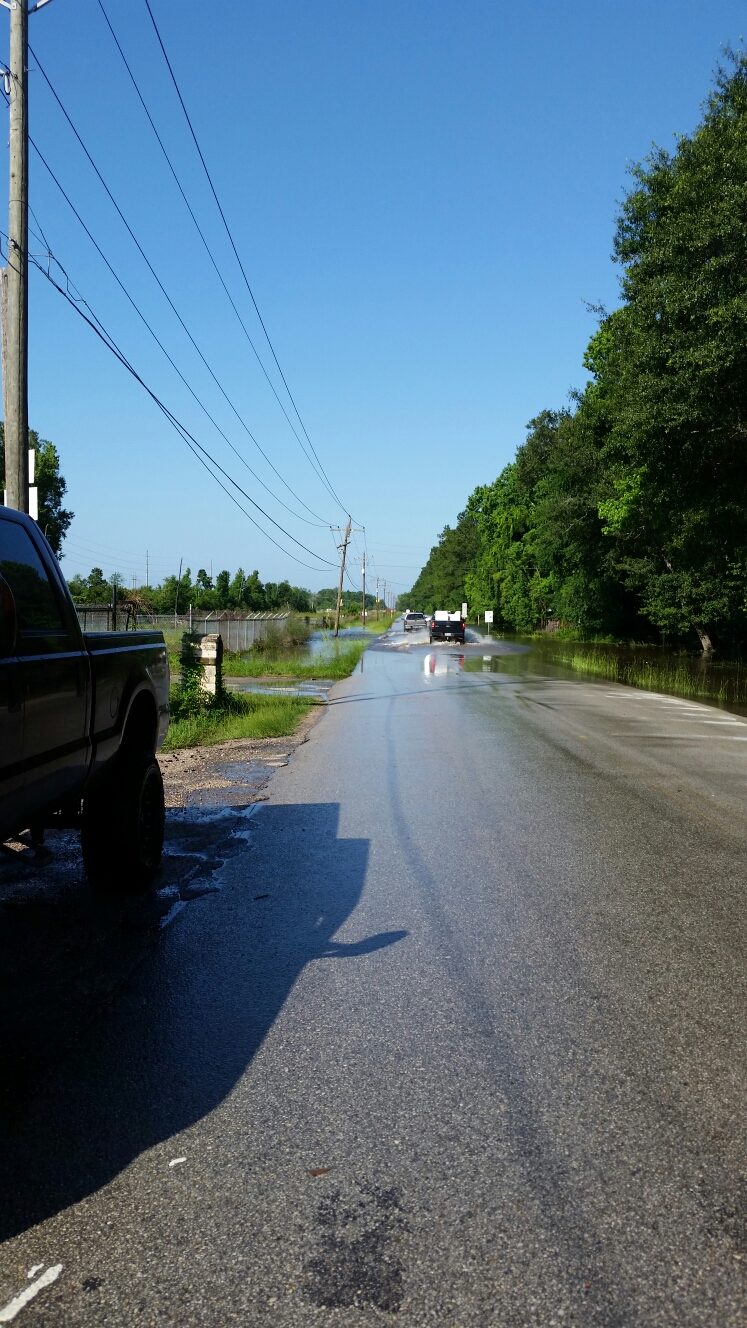 I took this pic this morning. It is Calhoun rd., heading towards the Blueberry farm. Most of this stretch is under water.
Hopefully things will settle down and start drying up.
I will post my next update this Wednesday.